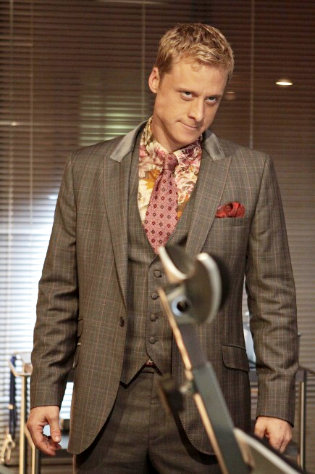 In two hours on December 11, "Dollhouse" will treat fans with the terror of Alpha. The villain will show up in the second hour when Echo's past romantic engagements are found murdered. Echo suspects that the character played by Alan Tudyk is seeking a revenge.
Meanwhile in the first hour, Echo finds herself out in the world-at-large as she struggles to control her multiple memory downloads after her entanglements with Senator Perrin and the DC Dollhouse. Topher discovers the dangers of science that will have devastating effects on the future, while Adelle engages in a power struggle with Harding (guest star Keith Carradine). The episode is called "Meet Jane Doe" and airs at 8/7c.
In the second hour titled "A Love Supreme", Adelle grows suspicious of Ballard who hopes to find allies in Boyd and Topher. The Actives turn against their handlers, leaving one member of the house permanently mind-wiped.
"Dollhouse" has two more episodes airing this year before coming back early next year and wrapping the whole show. FOX had decided to cancel the series created by Joss Whedon, based on the fact that it didn't garner enough rating.