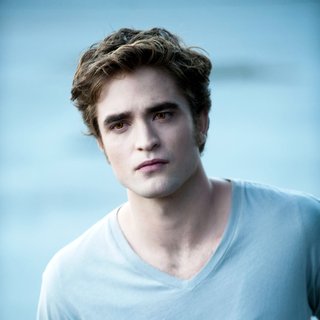 In "The Twilight Saga's Eclipse", Robert Pattinson will reprise his role as vampire Edward Cullen. In a recent interview with Trailer Park, he was asked whether or not he secluded himself to get into the role, to which he replied, "The whole point is Edward becomes, he's more integrated with the rest of the world, so I didn't really have to do that."
The British star also shared about his feeling to return to the set of "Twilight" for the third time, claiming "It's always nice going back to familiar territory". And when he was asked about the whole 'Team Edward/Team Jacob' thing, he diplomatically stated, "I never really got involved in it." Pattinson then further explained, "It's odd, 'coz you know, you're doing a movie and it's like 'no, we don't support one of the characters.' But for one thing, I don't wanna start any rivalry with Taylor [Lautner]."
To Read More Click Here.