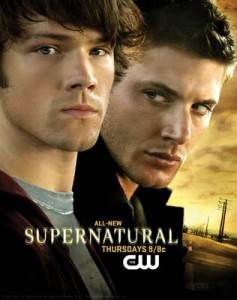 I feel like all I'm doing lately is writing spoiler articles for Supernatural (like this one about new and returning characters that I posted earlier this week). But that's okay, I guess. It makes me happy and a lot of you seem to like it as well. Ausiello recently spoke with series creator (aka God) Eric Kripke, who had this to share about the season 6 storyline, as well as giving reasons why he's stepping down from his showruner position and ceding day-to-day control to executive producer Sera Gamble.
Why is he stepping down then? Kripke had always planned a five season arc for the show and now that it's returning for a sixth season, he feels the time is right to step down. But don't worry, he still plans on being involved – including writing an episode, directing an episode and being involved in the episode pitch meetings:
To Read More Click Here.