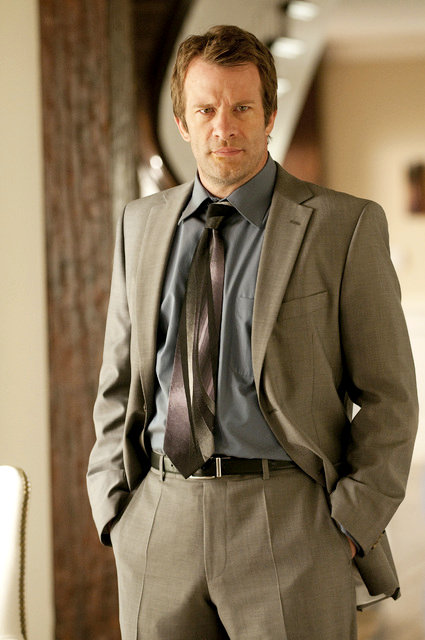 "Hung" is coming closer to the end of season 2. In the episode called "Fat Off My Love Or I'm the Allergen", Mike accuses Ray of betrayal. Meanwhile, Ronnie vents his frustrations with Jessica at a dermatology banquet and Tanya lashes out at Ray, Lenore and Horny Patty.
The episode airs Sunday, August 29 on HBO. Speaking of the episode before the finale, series co-creator Colette Burson said in an interview with TV Squad, "I directed next week's episode. There's quite a bit of Detroit in it. There's a big scene shot on the old Tigers Stadium field. We can't replicate this stuff in the studio."
Revealing a little hint about the character played by Jane Adams, Burson said, "Tanya stands up for herself. Tanya's going to smack somebody down."