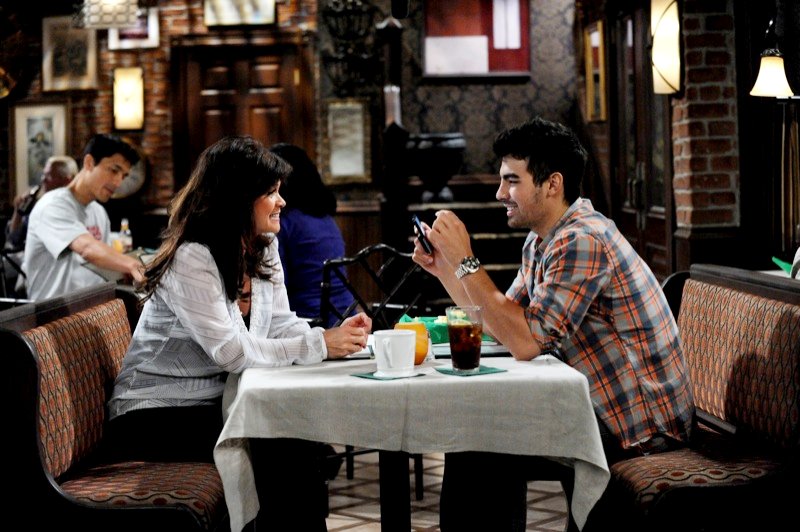 The official stills of Joe Jonas' appearance on TV Land's "Hot in Cleveland" have been released along with a sneak peek of the episode. In the photos, the middle of Jonas Brothers shares screen with lead actress Valerie Bertinelli who plays his mother Melanie.
Joe's episode which is titled "Good Luck Faking the Goiter" airs on Wednesday, August 11. When Melanie's son comes to visit, she invades his privacy and gets a dose of TMI. Victoria is nominated for an Emmy, and Elka helps her fake a deadly disease to gain sympathy and votes. The episode also features guest star Dave Foley.
To Read More Click Here.