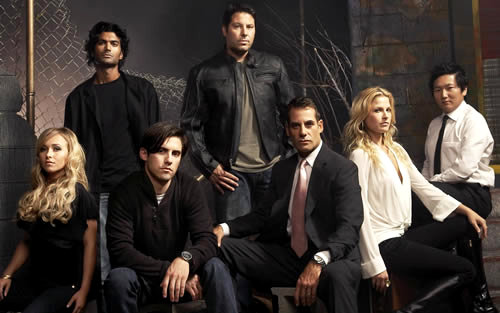 "Heroes" creator Tim Kring is "hopeful" the show will soon be back on the small screen - he's in ongoing talks with TV bosses to revive the hit as a mini-series. After four years on TV screens, bosses at America's NBC announced in May that the fourth season, which concluded in February, was the last.
Producers have been in negotiations to end the show, which starred Hayden Panettiere, with a short mini-series or movie - and Kring reveals it's looking quite likely. He tells TV Guide magazine, "There's certainly talk about (a mini-series) right now and I am very hopeful. I strongly believe that the Heroes universe is a very big and very potent brand. It is for the fans that we feel that (the show) should continue."
To Read More Click Here.