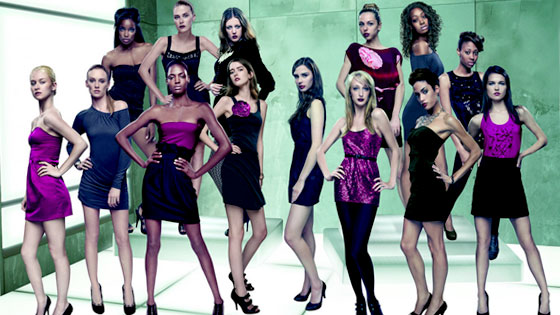 Tyra Banks and her crazytown posse of fashionista crazies return for Cycle 15 of America's Next Top Model tonight. We've seen the season premiere, and we're pleasantly stunned. This old reality fave has often descended into something between predictability and self-parody, but believe it or not, the model magic is back.
If you've ever loved a cycle of ANTM in the past, or if you're the only TV nerd in the country who's never seen it before and you need a reason to finally watch, here are six reasons to tune in what looks to be a genuinely good season:
1. All (!!!) of the girls look like models.
2. There is a real modeling prize: the cover of Italian Vogue.
3. Less screaming.
4. Tyra Banks puts away her patented camp/schtick/theatrics for at least the first two eps.
5. The first runway and photo shoot are pretty cool.
6. The wannabes have genuinely interesting personalities.
Are you giving cycle 15 a chance?