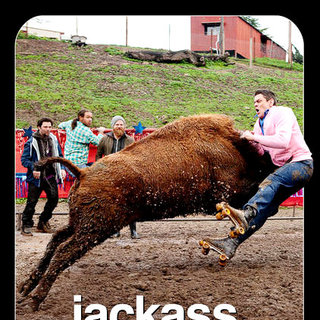 More crazy stunts in "Jackass 3D" have been previewed in the movie's posters. Making their way out via Yahoo! Movies, the pictures show, among others, a man hit by a buffalo and a guy hanging on a pole while being chased by a dog.
A day before the posters are launched, a clip from the comedy has also been shared. It gives a look at a scene where Bam Margera is knocked off his feet as a giant fake hand is launched on his face.
To Read More Click Here.