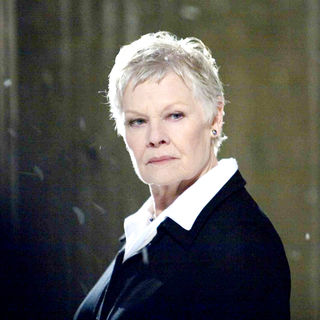 Dame Judi Dench shares Bond fans' frustration over "Quantum of Solace" - because she struggled to follow the plot too. Daniel Craig's second outing as the suave superspy, the follow-up to 2006's "Casino Royale", baffled many cinemagoers with its speedy direction, fast-paced action scenes and intricate storyline.
And Dench, who plays 007's demanding boss M in the movie, sympathizes with viewers. She found it hard to keep up with as well.
She tells Britain's The Times Magazine, "Yes, I know, it was hard, wasn't it? I didn't have a clue what was going on. I just did my bit, as I was told. I should know though, shouldn't I, being all-knowing, all-seeing M."