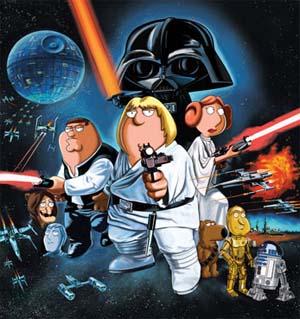 You knew you were in for a good season when Family Guy's sixth season opened with the hour long Star Wars parody, "Blue Harvest." After that, season six, although a shortened seaosn, still had plenty of memorable episodes.
We had the two part matricide adventure in "Stewie Kills Lois," saw Peter being deported, watched Peter fight an evil fast-food corporation with the help of a talking cow, met Brian's illegitimate child, and even witnessed James Woods steal Peter's identity.
Now's your chance to relive these episodes with our collection of season six quotes. Don't worry, we've also compiled a list of our personal favorite Family Guy quotes from the season for those of you short on time:
To Read More Click Here.