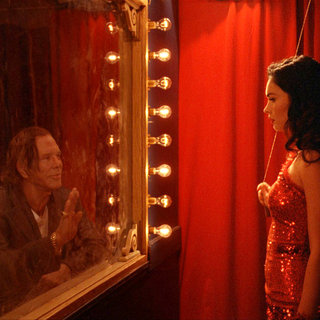 To be premiered at the Toronto Film Festival this week, "Passion Play" unleashes a clip to lure general interest from audience as well as distributors. The film has strong players behind it but is yet to have a release date in theaters. The filmmakers are hoping that the indie project will be picked up by distributors during the film festival screening.
The clip, which was first released by ET, tells nothing of the story plot. It shows Fox's Lily inside one of the display boxes, being watched by Mickey Rourke's Nate. "She has wings, so she was sort of an oddity trapped in a carnival act," Rourke said about Lily. "She's been a prisoner her whole life, and she has no understanding of trust. She's very vulnerable and delicate."
To Read More Click Here.