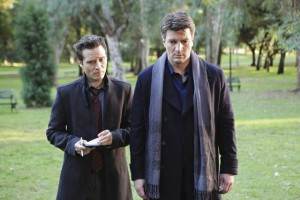 Castle returns with all new episodes on March 8 (see when other shows return from their Olympic/Winter hiatus). We just posted promo photos for the episode and now ABC has released several sneak peeks, which are posted below.
CASTLE AND BECKETT WORK A CRIME OF PASSION ON ABC'S "CASTLE".
To Read More Click Here.