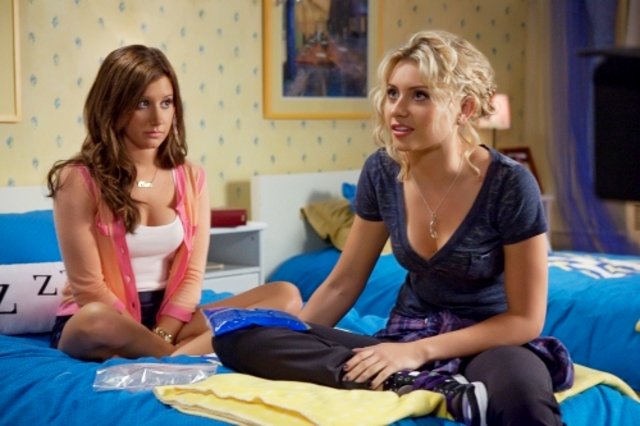 A new trailer of "Hellcats" called "Athletes" has been uncovered, emphasizing on two opposite perspectives of what cheerleaders are. While Marti Perkins, a young, pre-law student, calls them a bunch of groupies, Savannah Monroe, a petite, peppy Texan, proudly says they are "internationally-recognized competitive sports", or in another word "athletes".
Marti is cool, hip and alt, but her world flips upside down, literally and figuratively, when she loses her scholarship, and realizes the only way she can stay in school is by reigniting her dormant teen gymnastic skills to win a place on Lancer's legendary cheerleading team, The Hellcats. Against her every instinct, Marti goes for it and makes the squad, and is thrust into a world of camaraderie, backstabbing and the intersection of sports, backroom academia and big money.
A new series by The CW after the cancellation of "The Beautiful Life: TBL" and "Melrose Place", "Hellcats" is to premiere this Fall along with fellow newbie "Nikita". Starring as Marti is Alyson Michalka and as Savannah is Ashley Tisdale.