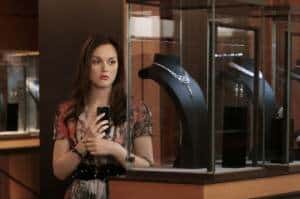 Looks like Chuck's newest flame has a big, bad secret on the October 4 new episode of Gossip Girl and Blair is scheming to find a way to break them up. The CW has released a promo and sneak peek for the upcoming episode and you can also view promo photos we previously posted for the episode.
NATE SUSPECTS JULIET IS KEEPING A SECRET.
Nate (Chace Crawford) suspects that Juliet (guest star Katie Cassidy) is keeping a big secret from him and decides to confront her.
To Read More Click Here.