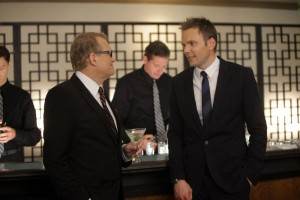 Drew Carey and Rob Corddray both make guest appearances on the September 30 upcoming new episode of Community. Check out sneak peeks and a synopsis from NBC below.
DREW CAREY (The Price is Right) AND ROB CORDDRY (Hot Tub Time Machine) GUEST STAR AS JEFF WINGER'S (JOEL MCHALE) FORMER LAW FIRM COLLEAGUES AS JEFF TAKES A WISTFUL TRIP DOWN MEMORY LANE.
To Read More Click Here.