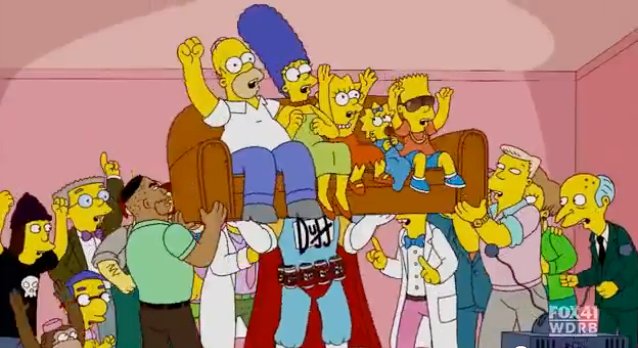 "The Simpsons" literally puts Ke$ha's words into action. The opening sequence of the show was changed to a skit involving a lot of the cartoon's characters lip-synching to the singer's charting hit "TiK ToK". Lisa Simpson opened the scene, waking up from bed and singing "Wake up in the morning feeling like P. Diddy."
Groundskeeper Willie then brushes his teeth with "a bottle of Jack" before being kidnapped by Miss Edna Krabappel. The three scoundrels then blow up the school's public phone and Otto gets "a little bit tipsy". A fight breaks out at Moe's Tavern and Marge drags Homer home because the clock is going "TiK Tok".
To Read more Click Here.