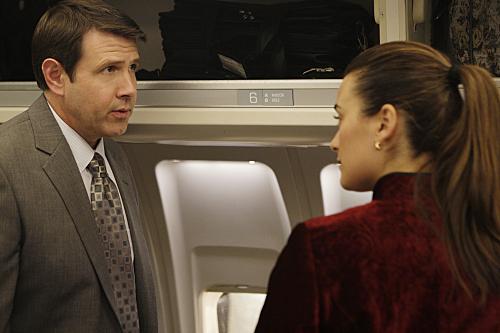 Tuesday night's NCIS involved an intriguing murder mystery at 35,000 feet, a second component of the investigation back on the ground in D.C., and a whole lot of Tony and Ziva.
Tiva was in Paris, briefly, to escort a key witness to the U.S. But that witness was a marked woman. Our episode recap has the plot details. Now, here's our review of "Jet Lag" ...
What makes NCIS so good is the writing and the lightning-quick plot development, to be sure, but it wouldn't work without the strong NCIS cast, all of whom shined Tuesday.
Tony and Ziva traveled to Paris to escort a witness, Nora Williams, to the U.S. to testify against Bolinger, a major government contractor (her employer) who is bilking the Navy.
The problem is that someone's out to get her. A dead Marine turns up in D.C. with all of Nora Williams' personal and flight info. A hit man killed by a hit man. And away we go ...
To Read More Click Here