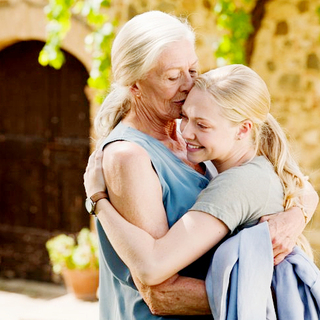 Summit Entertainment has dropped a lot of new clips from "Letters to Juliet". The videos share the scenes which all feature female lead Amanda Seyfried but with different co-stars, including Vanessa Redgrave, Christopher Egan as well as Franco Nero.
The film centers its story on Seyfried's Sophie who travels to Verona, Italy, the setting of William Shakespeare's "Romeo and Juliet". There, she joins a group of volunteers who respond to letters to Juliet seeking advice about love.
After answering one letter dated 1951, she inspires its author, Redgrave's Claire Wyman, to travel to Italy in search of her long-lost love and sets off a chain of events that will bring a love into both their lives unlike anything they ever imagined.
"Letters to Juliet" is directed by Gary Winick and is written by Jose Rivera alongside Tim Sullivan. This drama movie is scheduled to hit U.S. theaters on May 14.