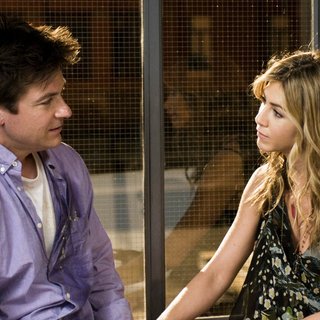 The first clip for "The Switch" has made its way out via Yahoo! Movies. During a meal, Jennifer Aniston's Kassie drops the bomb to her best friend Jason Bateman's Wally, telling him that she is going to have a baby through artificial insemination. As she needs a semen donor, Kassie asks his help to find one.
Kassie's plans go awry when Wally switches someone's semen with his own during a drunk night. After seven years passed, Wally finally finds out that Kassie's son carries his blood because the boy has a neurotic problem similar to him. Now, he is determined to be a good father for his child without telling Kassie the truth, while he also falls for her.
To Read More Click Here.