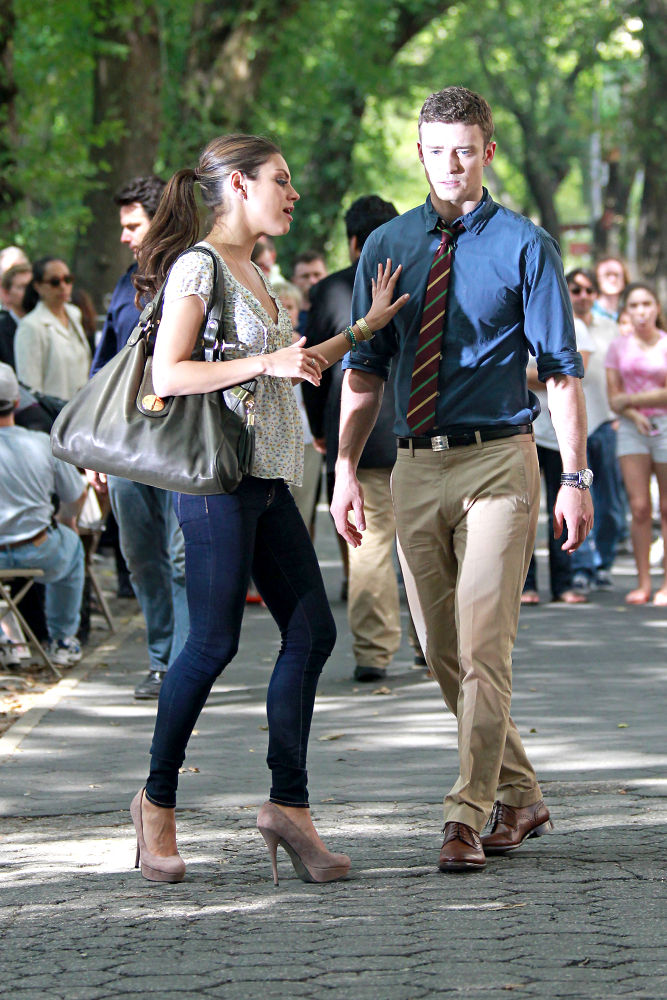 Justin Timberlake and Mila Kunis are playing a pair in "Friends with Benefits (2012)" and they have been spotted getting closer on-screen. The two were snapped filming a romantic sequence for the movie on Saturday, July 31 inside New York City's Grand Central Station, Just Jared reports.
Standing on a stairway, the two were captured on cameras drawing their faces closer to each other's before Timberlake landed a kiss on Kunis' lips. They were later seen walking away from the spot by holding hands.
To Read More Click Here.