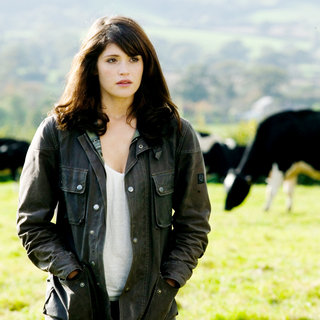 British actress Gemma Arterton had her closest friends fooled by her facial disguise in new movie "Tamara Drewe" after donning a "massive" prosthetic nose to portray the title character. Arterton stars as Drewe, a young newspaper journalist torn between two lovers, in the dark comedy, which is based on the graphic novel by Posy Simmonds.
But the star admits her pals struggled to recognize her in costume and couldn't believe it was the former Bond girl under the disguise. She tells WENN, "I'm very excited about 'Tamara Drewe' and I play her. Stephen Frears directed that. It's a black comedy."
To Read More Click Here.