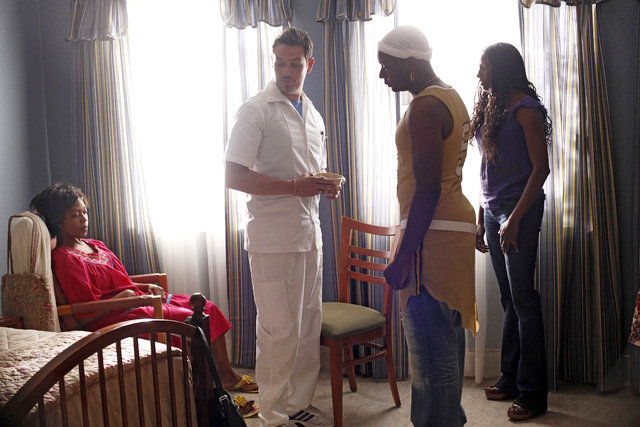 In the episode "Night on the Sun", "True Blood" is shaping up toward the end of the season with Bill getting hungry for blood and Jason protecting his sister from him. Shaken and disillusioned, Sookie rethinks her relationship with Bill.
The episode is also centering on Lafayette's relationship with his mom, Ruby Jean, who comes to visit him by surprise. Played by Alfre Woodard, the character makes the impression that she is not well recovered from the mental hospital. "That was so much fun, because she's nuts and awful," Woodard said in an interview with TV Guide. "...I've shot three episodes already and there will be more."
To Read More Click Here.