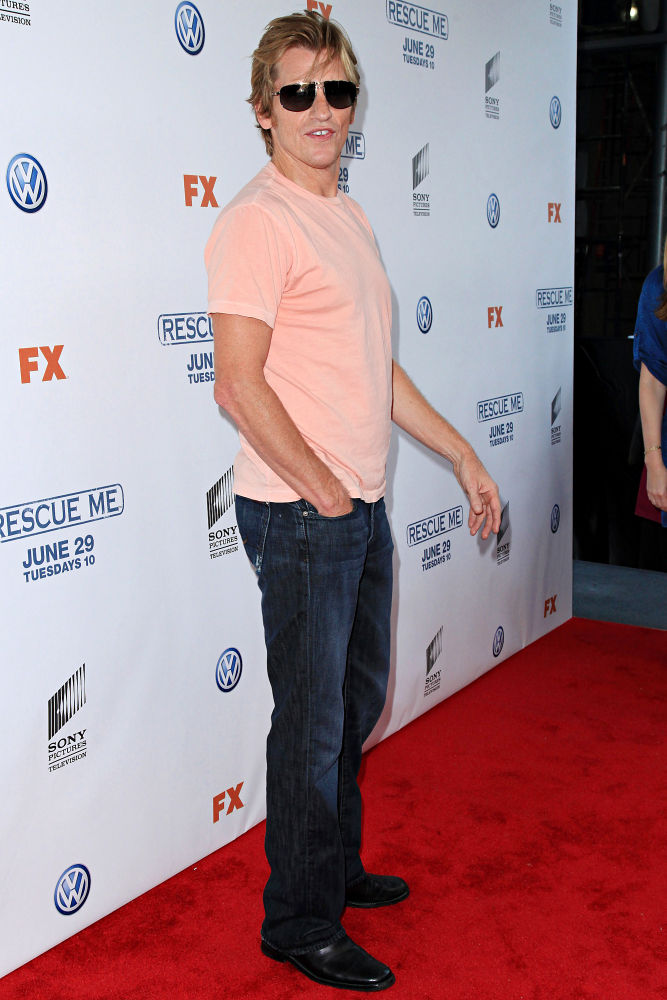 Denis Leary, in casual salmon shirt, brought along his wife and daughter to the premiere of "Rescue Me". The red carpet event took place at AMC Theaters Empire 25 in Times Square on Thursday, June 24 night, around five days before the sixth season begins airing on FX Network.
All the main and supporting actors such as Callie Thorne, Michael Lombardi, Adam Ferrera, and Olivia Crocicchia generally came to the special screening. Steven Pasquale in particular walked the red carpet with crutches on. There was hardly any guest except those that the cast brought along.
To Read More Click Here.