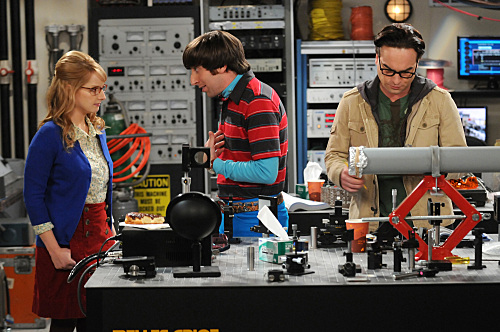 Unfortunately there won't be a new episode of The Big Bang Theory on tonight and merely a repeat of the season three premiere, "The Electric Can Opener Fluctuation."
Luckily, the show returns with a new episode, "The Gorilla Experiment," next week and it sounds phenomenal. Again, Sheldon and Penny will be paired together as she enlists his help to help her understand Leonard's work.
Meanwhile, Bernadette will bond with Leonard over his work and Wolwoitz will quickly get jealous.