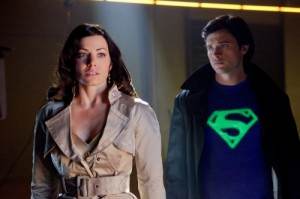 Smallville will be the epitome of class on the April 23 episode, when a girl jumps out of a cake. Because nothing says "party" like girls jumping out of cakes. The CW has released promo photos and a short synopsis for the new episode. Check them out below.
DC COMICS' CHARACTER MAXWELL LORD VISITS METROPOLIS.
To Read More Click Here.