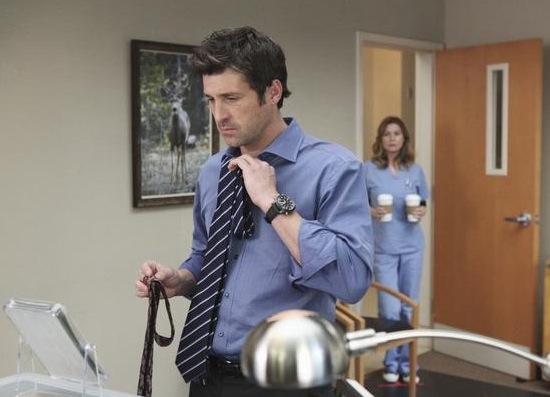 Grey's Anatomy is off this week, unfortunately, but this ought to help you pass the time until next week's all-new episode, the first of at least three new ones in succession.
Here are photos from next week's Grey's Anatomy, "State of Love and Trust," when Derek begins his role as interim chief and quickly has a potential lawsuit on his hands.
Elsewhere at Seattle Grace, Teddy refuses to place Cristina on her service, Arizona tests Alex out in pediatrics, and Mark still refuses to speak to a heartbroken Lexie.
Have any predictions for how these plot lines will play out? Click to enlarge the pictures below and tell us what you think will happen in this episode and beyond: