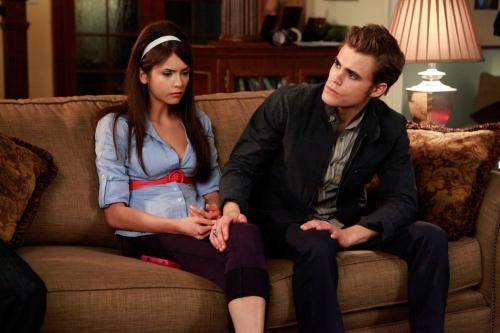 There are many reasons why we love The Vampire Diaries: a hot cast, intriguing characters, suspenseful storylines.
But above all, perhaps, is this: the show actually provides answers. It doesn't drag out mysteries with no end in sight. Every week, viewers are treated to valuable nuggets of information, while, of course, dropping their jaws over new questions and plot developments.
That's also why we love The Vampire Diaries. This week's episode, "Unpleasantville," was the perfect example of an hour that shocked fans with what we learned about both old issues and new characters.
To Read More Click Here