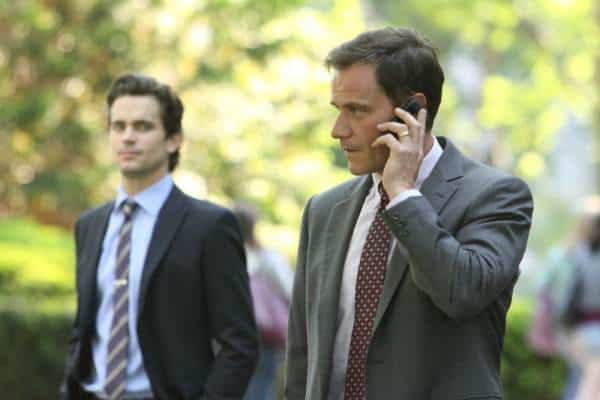 First things first: yay, Elizabeth Burke is back! Without a green screen! How awesome is that? You know what else is awesome? A great guest cast: Joe Morton as Hughes' boss and The Unit's Max Martini (fresh off last night's Lie To Me) as a U.S. Marshal. (Unfortunately, Tim Olyphant is nowhere to be found.)
It's a typical morning in the Burke household, even for a Saturday: Peter and Elizabeth hardly have time to talk to each other because they're too consumed with their jobs. He realizes this is insane, and decides they're having a date night that night. Neal has plans, except they're out of his radius, so he's trying to convince Diana to escort him to no avail. Not too bad, right? Then the U.S. Marshals, led by a man named Deckard (Martini in his best tough-guy mode) turn up looking for a rogue FBI agent named Franklin. Peter is determined to get to their man before the Marshals do, lest something bad happen to him.
To Read More Click Here.