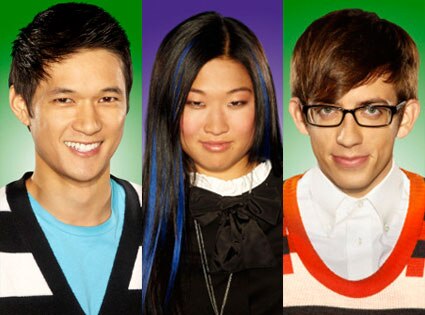 "Santana! Wheels! Gay kid! Come on, move it! Asian! Other Asian! Aretha! Shaft!" - Sue Sylvester, Glee
The Rachel-Finn-Quinn-Puck love polygon was the talk of Glee in season one, but with Finn and Rachel happily paired this year, we fans are refocusing our fascination: Artie-Tina-Mike Chang are the triangle to watch!
Will Mike walk away with Tina's heart for good, or does Artie still have a shot? Here's what we can tell you:
To Read More Click Here.