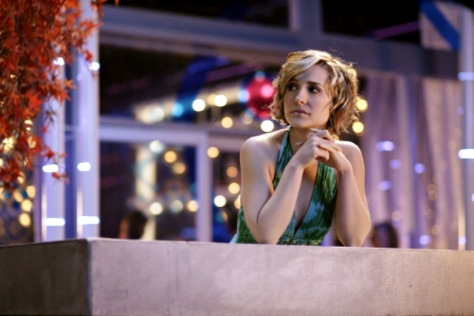 The CW has given the HQ trailer of next week's "Smallville". Titled "All Out War", the preview is highlighting on what happen in the episode "Hex" which is directed by Tom Welling himself and will air on March 26. It includes the origin of Clark's existence and why he has to be up against Davis.
At Chloe's birthday party, a mysterious magician named Zatanna (guest star Serinda Swan) grants Chloe's wish to be more like Lois and switches the two into each other's bodies. Zatanna searches for her father's book of spells so she can conjure up his spirit but not before also granting Clark his deepest wish.
Cassidy Freeman who plays Tess told E!, "I think it's really interesting what they're doing with Chloe. You have this show that has been on for so long, and you have this character that's not really in the mythos and has had to create her own self. You can do anything with her and that's kind of what they're doing."
To Watch The Preview Click Here.