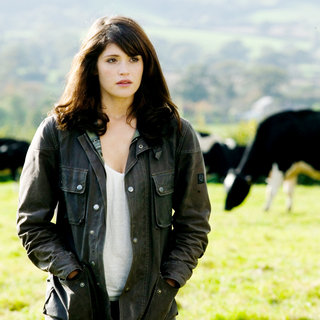 The first domestic trailer for "Tamara Drewe" has been dropped via Yahoo! Movies. It opens with a preview to a neighborhood at English countryside which is stocked with pompous writers, rich weekenders from London, bourgeois bohemians as well as a horny rock star. When Tamara Drewe sashays back to the bucolic village of her youth, life for the locals is thrown tail over teakettle.
Tamara - once an ugly duckling - has been transformed into a devastating beauty with help from plastic surgery. As infatuations, jealousies, love affairs and career ambitions collide among the inhabitants of the neighboring farmsteads, Tamara sets a contemporary comedy of manners into play using the oldest magic in the book - sex appeal.
To Read More Click Here.