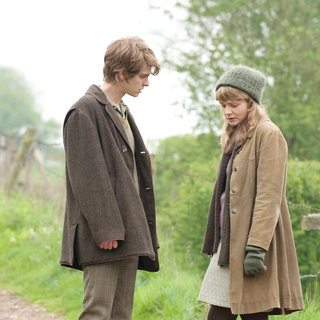 Less than a week from its limited release, "Never Let Me Go" teases audience by releasing two new clips. The first clip which is debuted by HitFix shows a scene set at Hailsham where three main characters of the film spend their childhood. The next one which is an exclusive courtesy of Los Angeles Times sees two of them, who have grown up, visiting their former teacher.
Scripted by Alex Garland, the film tells the story of three close friends, Ruth, Tommy and Kathy, who were raised in seemingly idyllic English boarding school where they got all they needed. As they grow up, they find that they have to come to terms with the strength of the love they feel for each other. In the meantime, they discover a bitter reality that they are actually clones grown for the sole purpose of organ donation.
To Read More Click Here.