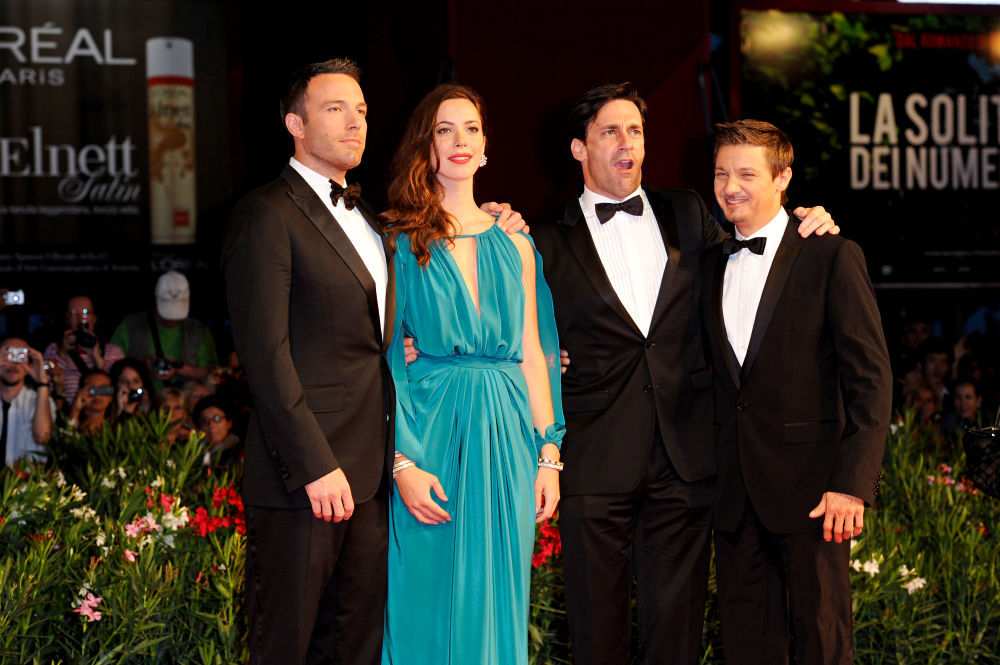 Ben Affleck has brought "The Town" to Italy at Venice International Film Festival. Accompanied by co-star Rebecca Hall who was dressed in a green flowing dress, the actor/director premiered the film on Wednesday, September 8 night at Palazzo del Cinema.
The red carpet event was additionally attended by other lead actors like Jon Hamm and Jeremy Renner who all donned formal black and white outfit. Another "Town" beauty Blake Lively, however, could not join them as she was busy filming her TV series "Gossip Girl" in New York City that afternoon.
To Read More Click Here.