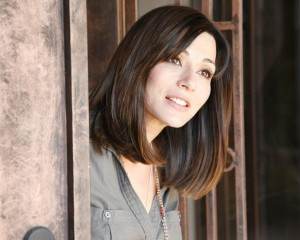 Earlier this month we posted three sneak peeks from the upcoming June 20 premiere of ABC's new summer show, The Gates. Now we have three more sneak peeks to share with you below.
THE MONHANS ARRIVE AT THE GATES AND MEET THEIR INVITING NEW NEIGHBORS, ON THE PREMIERE OF ABC'S "THE GATES"
"Pilot" - The Monohan family move into their new home in The Gates, an exclusive community of perfectly manicured lawns and friendly neighbors. But things grow complicated when Nick Monohan, the new Chief of Police, has to investigate those neighbors in a missing persons case during his first day on the job. Claire and Dylan Radcliff fight to hide not only their involvement in Nick's case, but their rather unusual family secret. Meanwhile, Charlie Monohan tries to adjust to his new school, finding a friend in the beautiful but unavailable Andie Bates. Just when his family is finally settling in, Nick's world is rocked by a late-night caller with some terrible news, on the premiere of "The Gates," SUNDAY, JUNE 20 (10:00-11:00 p.m., ET) on the ABC Television Network.
To Read More Click Here.