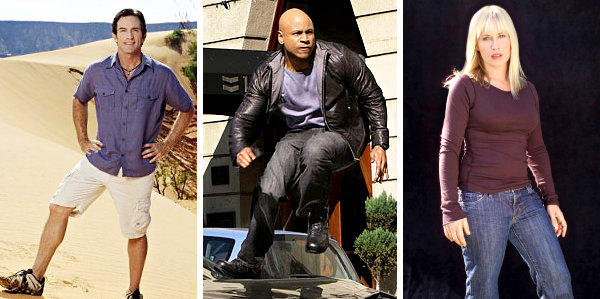 CBS will start its Fall 2009 season after mid September, putting "Survivor" as the opener. The Samoa edition of the survival game will kick off on Thursday, September 17 at 8/7c. On a later date, "Survivor" will be attached to "CSI: Crime Scene Investigation" and "The Mentalist" at 9/8c and 10/9c respectively.
The second wave of premiere begins on Monday, September 21 with half-hour comedies like "How I Met Your Mother" and the newbie "Accidentally on Purpose". Meanwhile "NCIS: Los Angeles" debuts its series after a lead-in from the original series on Tuesday, September 22.
"Medium" which was ditched by NBC is coming Friday, September 25 right after the fifth season premiere of "Ghost Whisperer". The latest to have its premiere, meanwhile, is the new medical drama "Three Rivers" which only airs effectively on October 4 at 9/8c.
Thursday, Sept. 17
8:00-9:00 P.M. "Survivor: Samoa" (19th installment premiere)
Monday, Sept. 21
8:00-8:30 P.M. "How I Met Your Mother" (5th season premiere)
8:30-9:00 P.M. "Accidentally on Purpose" (series debut)
9:00-9:30 P.M. "Two and a Half Men" (7th season premiere)
9:30-10:00 P.M. "The Big Bang Theory" (3rd season premiere)
10:00-11:00 P.M. "CSI: Miami" (8th season premiere)
Tuesday, Sept. 22
8:00-9:00 P.M. "NCIS: Naval Criminal Investigative Service" (7th season premiere)
9:00-10:00 P.M. "NCIS: Los Angeles" (series debut)
10:00-11:00 P.M. "The Good Wife" (series debut)
Wednesday, Sept. 23
8:00-8:30 pm "The New Adventures of Old Christine" (5th season premiere)
8:30-9:00 P.M. "Gary Unmarried" (2nd season premiere)
9:00-10:00 P.M. "Criminal Minds" (5th season premiere)
10:00-11:00 P.M. "CSI: NY" (6th season premiere)
Thursday, Sept. 24
9:00-10:00 P.M. "CSI: Crime Scene Investigation" (10th season premiere)
10:00-11:00 P.M. "The Mentalist" (2nd season premiere)
Friday, Sept. 25
8:00-9:00 P.M. "Ghost Whisperer" (5th season premiere)
9:00-10:00 P.M. "Medium" (network debut)
10:00-11:00 P.M. "Numb3rs" (6th season premiere)
Sunday, Sept. 27
7:00-8:00 P.M. "60 Minutes" (42nd season premiere)
8:00-10:00 P.M. "The Amazing Race" (15th edition premiere)
10:00-11:00 P.M. "Cold Case" (7th season premiere)
Sunday, Oct. 4
9:00-10:00 P.M. "Three Rivers" (series debut)