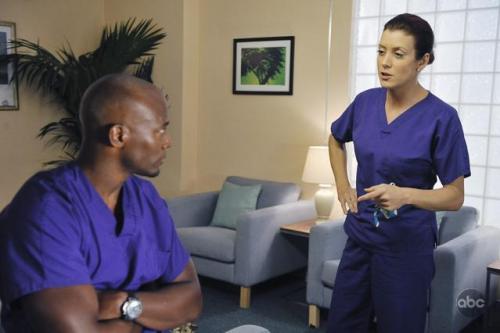 We were told things would be heating up between Addison and Sam on Private Practice, and last week's Grey's Anatomy crossover episode definitely delivered on that front.
Mark Sloan was the "additional complication" teased for the pair last week, as his (naked) appearance in L.A. made Sam jealous. But now that he's gone, is the path cleared?
Not even close. Pete has also been rumored to be back in the mix. Star Kate Walsh won't reveal much more than that, but does say this about the future of Addison and Sam:
To Read More Click Here.