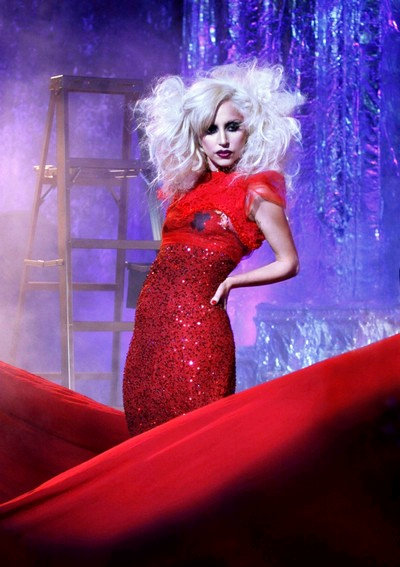 The CW is not wasting their success in nabbing one of the hottest artists this year, Lady GaGa, as the guest star of "Gossip Girl". After releasing a regular promo which was played at the end of this Monday's episode for "The Last Days of Disco Stick", the network drops the one which is focusing entirely on Lady GaGa and her "Bad Romance" performance.
In the episode, GaGa is invited because Blair wants to impress the elitist theater kids at NYU with her private concert. The singer previously said that she refused to only sing in the middle of the scene and "screw everything up" with a sudden, meaningless performance. She thus joined the writers and producers to reveal what kind of performance she wants.
"I really sat down with the writers," she said. "I was like, 'Look, I want to do this, and the reason I want to do this is because I am trying to say something that is not mainstream in a mainstream capacity. So, if I can say it on your show, that would be, like, a real coup d'etat for me as a performance artist.' "
Lady GaGa will fall off ladders because the object is a monster symbol of bad luck. While doing that, she will be wearing 35 ft long red dress which is "very gothic-inspired".