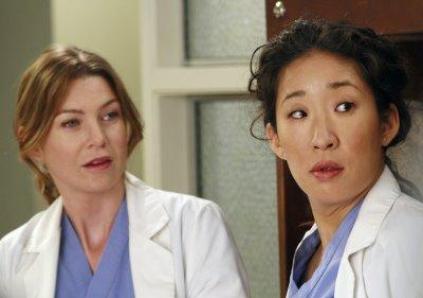 Ellen Pompeo recently revealed to TV Guide Magazine that after two more seasons as Grey's Anatomy's Meredith Grey, she'll walk. That would mean two more after this one.
Creator Shonda Rhimes kept quiet at the time that quote was first uttered, but as that date draws closer, she has some decisions to make about the future of her franchise.
How do you keep Grey's Anatomy going for a ninth season (crazy to think about)? Can it even be done without the main Grey? Rhimes first planned for this back in 2007.
That's when she introduced Chyler Leigh as Meredith's little sister, Lexie. But can "Little Grey" really carry the show as the woman who puts the Grey in Grey's Anatomy?
"It's possible, but I don't know that I think of it that way," says Rhimes.
"In my head, Meredith Grey is staying forever. Ellen says, 'I have two more years and I'm going to Italy,' but I also say, 'Two more years and I'm going to Italy.'"
To Read More Click here.