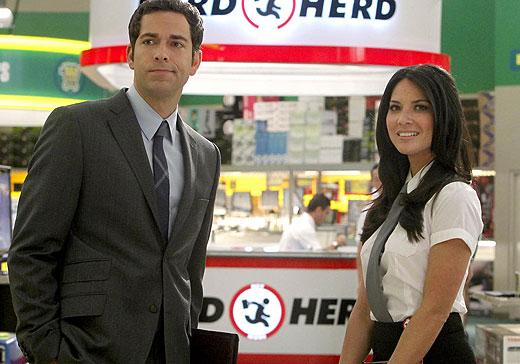 CHUCK is back. Last season Chuck and Ellie witnessed the murder of their father; Chuck promised Ellie he would retire from the spy game, which was before he discovered his father's underground lair dedicated to finding his mother who not only is alive: she is also a spy.
The fourth season premiere, Chuck versus The Anniversary found Chuck and Morgan searching the globe for his mother whilst Sarah (who thinks Chuck has fully given up on spying) and Casey partner up to take down some of the usual baddies.
The main plot of the episode involved capturing an EMP generator which fries every electric circuit within three clicks (or something) from the Russians; this was done swiftly enough, but later Sarah and Casey themselves are captured by the Russians and it's up to Chuck to save them. Russians make such good villains. They have the accent, the weather, the body and, well, the villainy. Remember Alexander Litvinenko? The Russians could barely muster up a meh in their defence of the poisoning accusations.
To Read More Click Here.