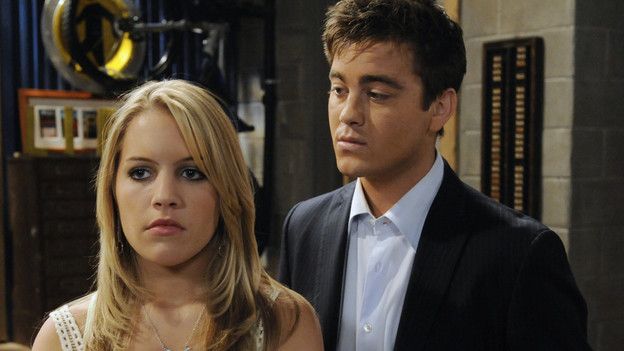 Ford tells John about his past with Eli - Ford was sleeping with Eli's then wife, but at the time Eli was going by the name Bennett Thompson. When Ford came to town and saw Eli, he remembered him as Bennett and blackmailed him about his changed identity. John takes this new information along with the photo that Natalie pieced together (Bennett Thompson's mug shot) to Bo and Nora. Unaware of Ford'ss connection to Eli, Inez calls him to help her son when she learns he's in holding.
Kelly tries to call Blair to warn her not to marry Eli now that there's evidence that Eli is Bennett, but Blair ignores her calls.
To Read More Click Here.