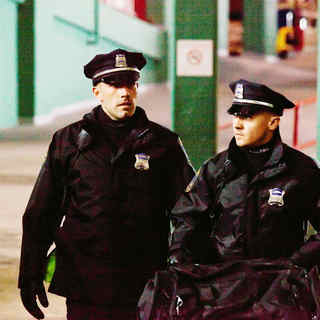 Another look at "The Town" which is directed and starring Ben Affleck has been provided in a TV spot. The sneak peek, which now has gone online, mostly highlights the crimes done by a group of bank robbers which has Affleck's Doug MacRay as the de facto leader.
The film centers its story on MacRay who never has to fear losing anyone close to him since he has no real attachment. But it all changes after the gang briefly took bank manager Claire Keesey as a hostage. Though they let her go unharmed, Claire is nervously aware that the robbers know her name and where she lives.
But she lets her guard down when she meets an unassuming and rather charming man named Doug without realizing that he is the same man who only days earlier had terrorized her. The instant attraction between them gradually turns into a passionate romance that threatens to take them both down a dangerous, and potentially deadly, path.
To Read More Click Here.