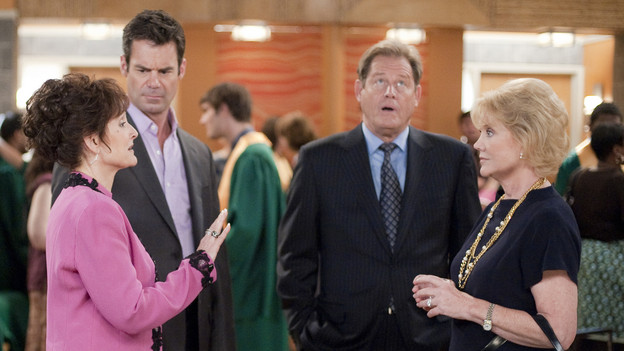 John, Bo and Nora race to gather the evidence required to arrest Eli. Knowing John is on to him, Eli threatens Ford into submission - if Ford doesn't retract his statement, Eli threatens to kill his whole family AND Langston. Nora seeks Ford's signature on his confession but Ford recants. Ford rips into Inez for butting into his affairs and further messing up his life. Nora, Bo and John worry about how they can get a new warrant for Eli's arrest. They realize the only way they can issue a warrant is to use Kelly's evidence, obtained from breaking in to Eli's apartment and thus inadmissable as it stands.
Kelly confronts Eli and accuses him of killing his mother. John arrives, and Kelly demands John arrest Eli. Without a warrant, John surprises everyone and arrests Kelly. John arrests Kelly and explains the only way of using the evidence she procured is to arrest her for braking into Eli's room.
To Read More Click Here.