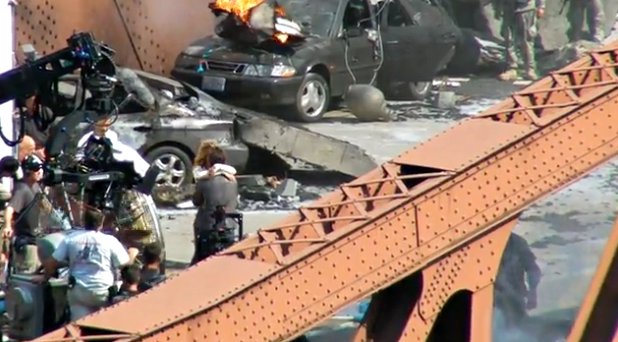 Shia LaBeouf and Rosie Huntington-Whiteley have added a romantic sequence to "Transformers 3". The two were caught on camera lip locking when filming for the movie on the Lasalle bridge in Chicago on Saturday, August 7.
For the production that day, Whiteley wore a white blouse matched with skinny jeans while LaBeouf donned a leather jacket matched with denims. As the English model came approaching the actor, other cast who sported soldier uniforms walked off the set. The kissing scene will probably appear at the end of the upcoming movie.
To Read More Click Here.