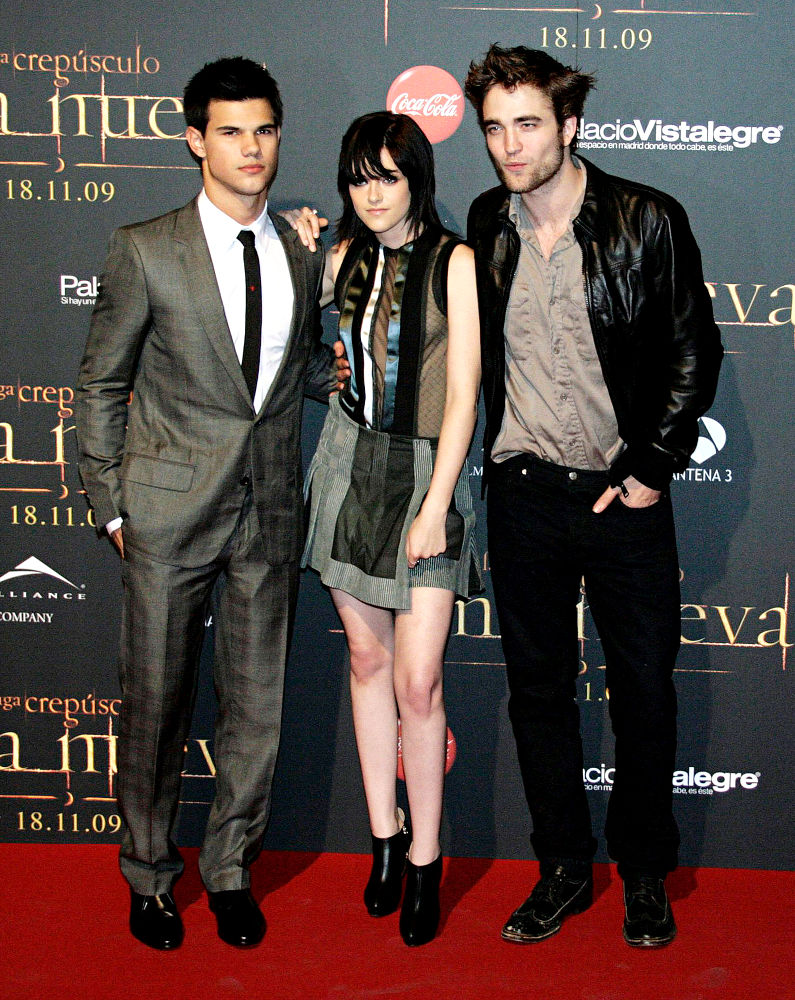 Robert Pattinson, Kristen Stewart and Taylor Lautner are set to disappoint British "Twilight" fans - they're snubbing the U.K. premiere of "The Twilight Saga's Eclipse". The third movie in the vampire franchise is set to launch in London on July 1, with stars including Ashley Greene, Kellan Lutz and Nikki Reed confirmed to attend the event.
But lead actors Pattinson, Stewart and Lautner won't be flying to Britain to promote the movie - Pattinson is currently shooting new film "Water for Elephants" in Los Angeles, but no reason has been given for the absence of his co-stars.
A representative from the film's U.K. distributor E1 Entertainment reveals the three stars will be recording a video message to be played to the hordes of fans in the British capital instead. The statement reads, "Kristen Stewart (Bella Swan), Robert Pattinson (Edward Cullen) and Taylor Lautner (Jacob Black) will not be far away with specially recorded video messages for their U.K. fans."