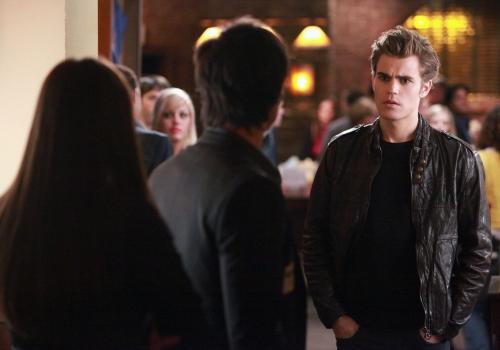 The Vampire Diaries won't return with a new episode until March 25, but the following developments will take place on that date:
* Melinda Clarke debuts as Matt's boozy mom.
* Stefan and Elena worry about Damon's attitude, while Sheriff Forbes asks him to take part in a bachelor auction.
* Alaric learns more secrets from his past.
* Elena discovers revelations about her birth mother.