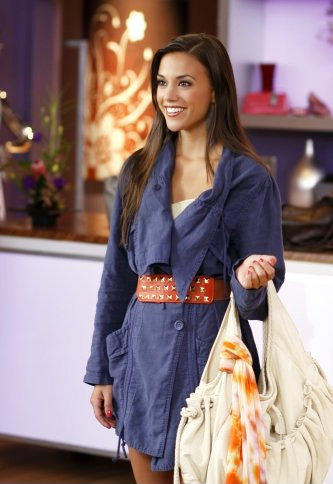 Jana Kramer is crossing from "90210" to "One Tree Hill" starring as an actress named Alex who becomes the new face of Brooke's clothing line, Clothes Over Bros. "Jana is so charismatic and fun as Alex, an actress who has been chosen to model for Brooke's clothing line," creator Mark Schwahn gave a comment on the guest star.
In the episode called "What Are You Willing to Lose", Clay defends Nathan against a growing scandal. Kate French, who previously appeared on "Gossip Girl", is guest starring as the girl who spreads scandalous photos of her and Nathan and threatens to destroy his reputation as an NBA player.
Also, while in the process of recording her new album, Haley battles to protect Red Bedroom Records with the help of Mia. Julian and Brooke decide to move in together while Dan unveils his new bride. "What Are You Willing to Lose" airs September 21.
To Watch The Clip Click Here.