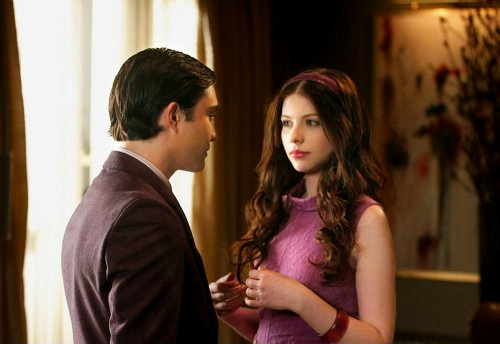 Georgina makes amends of her past bad behavior and Blair pressures her into it by helping her in a scheme. Also in the May 4 episode of "Gossip Girl", Chuck's rivalry with Nate over Blair escalates and comes to a head.
Meanwhile, Lily hatches a secret plan to help Rufus with Dan's college tuition. It was reported last month that in this episode, which is called "The Wrath of Con", the love child of Lily and Rufus will show up to create "havoc" in their reunion.
On another news, New York Post has acquired the first look of No Doubt in "Gossip Girl" May 11 episode. The reunited band will pose as a fiction band called Snowed Out in a flash back scene, singing the cover version of Adam and the Ants' "Stand and Deliver".