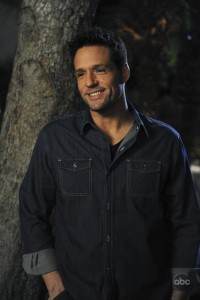 A lot of ABC shows are doing Valentine's Day episodes and Cougar Town is no exception. ABC has released promo photos for the February 10 episode, along with a synopsis, which you can view below.
You can also check out photos we previously posted for the February 3 episode.
JULES AND GRAYSON DEBATE THE MERITS OF VALENTINE'S DAY, ON ABC'S "COUGAR TOWN"
To Read More Click Here.