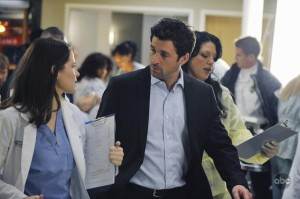 Grey's Anatomy is on a break this week and will return for new episodes on February 4 (view promo photos we posted). ABC has now released promo photos for the February 11 episode, along with a synopsis.
THE SEATTLE GRACE DOCTORS URGENTLY TREAT DOZENS OF PEOPLE INJURED AFTER A ROOF COLLAPSES AT A POPULAR ROMANTIC RESTAURANT ON VALENTINE'S DAY, ON ABC'S "GREY'S ANATOMY"
To Read More Click Here.