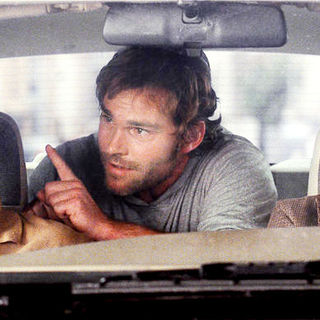 New age-restricted clips from "Cop Out" have been made available for viewing pleasure. Debuted by Cinema Blend, the first snippet highlights Bruce Willis and Tracy Morgan dealing with a little boy who uses a lot of swearing words. The other video, moreover, sees Morgan getting pissed off by Seann William Scott who imitates his words. The first clip can be seen below while the second one is available at MovieWeb.
In the film, Willis plays Jimmy whose missing collectible is his only hope to pay for his daughter's upcoming wedding, while Morgan tackles the role of Jimmy's partner Paul whose preoccupation with his wife's alleged infidelity makes it hard for him to keep his eye on the ball. The two veteran cops are on a stolen, rare, mint-condition baseball card case, which leads them rescuing Gabriela and dealing with gangsters and their money laundering.
Additionally, Michelle Trachtenberg, Rashida Jones, Adam Brody and many others are joining the cast ensemble of "Cop Out" for supporting roles. Coming from director Kevin Smith, this action comedy is set to hit theaters across the U.S. starting from February 26.